MLC Health Group, Inc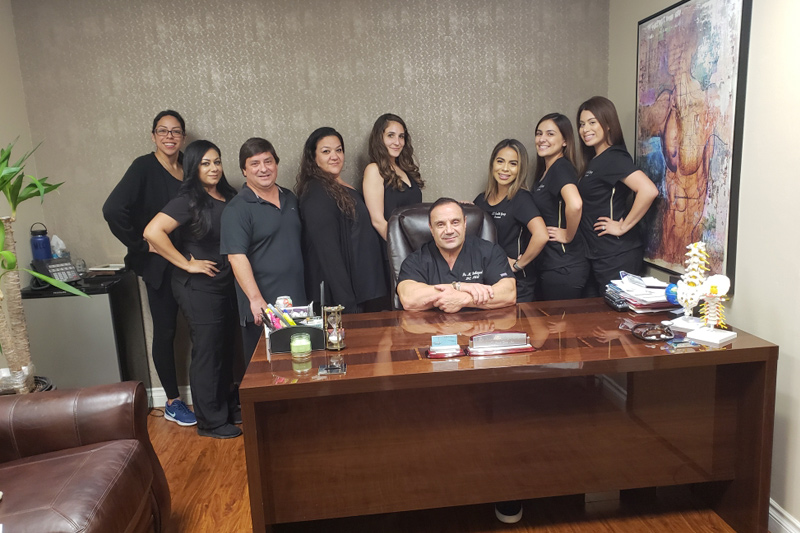 MLC Health Group in Reseda, California, treats patients in the San Fernando Valley area for their pain and injury needs. We specialize in chiropractic treatment, orthopedic rehabilitation, and sports injury treatment. Dr. Marwan Chahayed is committed to assisting with personal injury and Dr. Randy Rosen, MD, (Reseda and Inglewood) and Dr. Narinder S. Grewal, MD, (San Bernadino and El Monte) are experts in pain management.
MLC Health Group offices provide state-of-the-art physiotherapy equipment and treatments to maximize patient results. We offer advanced chiropractic techniques with the assistance of high-tech modalities and cutting-edge technology and pain management care including cold laser and acuscope therapy, cold laser therapy, advanced pain management therapies, methods such a PRP (Platelet rich plasma) treatment, and many more.
We have an in-house biller and transcriber for fast reporting and documentation. We can also schedule same-day appointments and weekends are available upon request of if there is an emergency. MLC Health Group has been in practice since 1990 and with five locations including the main office in Reseda, San Bernardino Injury Center, Inglewood Injury Center, El Monte Injury Center, and Integrated Health & Wellness located in Burbank near Magnolia Park.
Our facilities are devoted to offering superior care to patients and understands the complexities involved in treating personal injury. A team of experienced staff and physicians with many years of experience can provide patients with peace of mind, knowing that their health is in the hands of compassionate, knowledgeable physicians. Our goal is to maximize patient care with precise diagnoses and treatment plans so that patients can return to a pre-injury status and resume their normal daily routines.